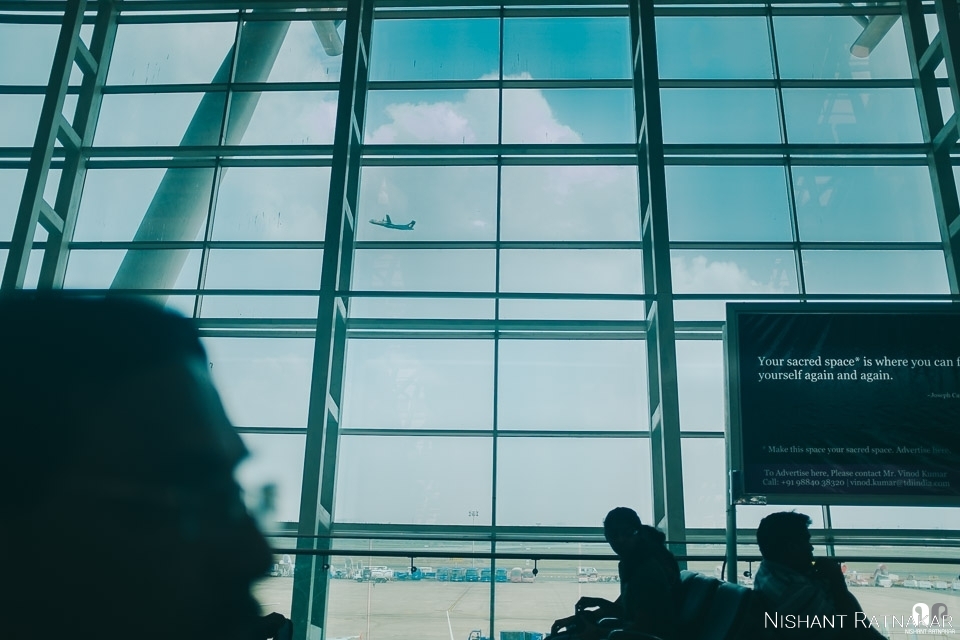 Chennai Airport Terminal
"Your sacred space is where you can find yourself again and again" ~ Joseph Campbell
I agree with the above quote attributed to the late American writer Joseph Campbell. For many of us, it is a lifelong quest to find that sacred space. Maybe, our individual sacred space is not confined to one geographical location. It probably is spread across time and space. The beauty of life probably lies in the discovery of these sacred spaces.
People travel for a variety of reasons. I travel to discover my sacred space. Could I then call my journeys as a pilgrimage?
It has taken me a while to realize that my favorite travel photographs are connected to each other by a string of moments where I kept finding and discovering myself over and again. I will eventually have that comprehensive body of work devoted to my sacred space. It has now become a major long-term project to create this body of work after that moment of 'self-realization'. The archives are waiting to be pruned while the prospects of future voyages get me impatient.
For now, here is a tiny subset of it. A visual journal from a recent trip to the Andaman Islands that I undertook last month. As time goes by, and when I put together that proposed body of work, maybe a few photographs from here will eventually make it there.
This is not a definitive travel guide to the Andaman & Nicobar islands. It never was intended to be so. You probably will not find the photographs that are attempting to please you. It is a visual journal of moments seen from my perspective. It begins with a moment at the Chennai airport where I found that quote by Joseph Campbell. It travels to various places after that. From the usual & mundane tourist destinations to snorkeling off the Henry Lawrence and South Button islands, it makes a visual note of many things that spoke to me.
My Andaman Journal
Notes
All the photographs here were made using the Fujifilm x100s camera. The RAW file processing was done using Adobe Lightroom 5.3. I have used VSCO Film presets while processing these images.
Andaman & Nicobar Islands are great a getaway for all kinds of travelers. Havelock island is a paradise. I recommend Barefoot Resort located near Radhanagar beach as a place of stay when in Havelock. Barefoot also has another Scuba resort on the island, from where one can go on a scuba diving expedition or snorkeling trips.
Latest posts by Nishant Ratnakar
(see all)